Royal Arms Premium Whiskey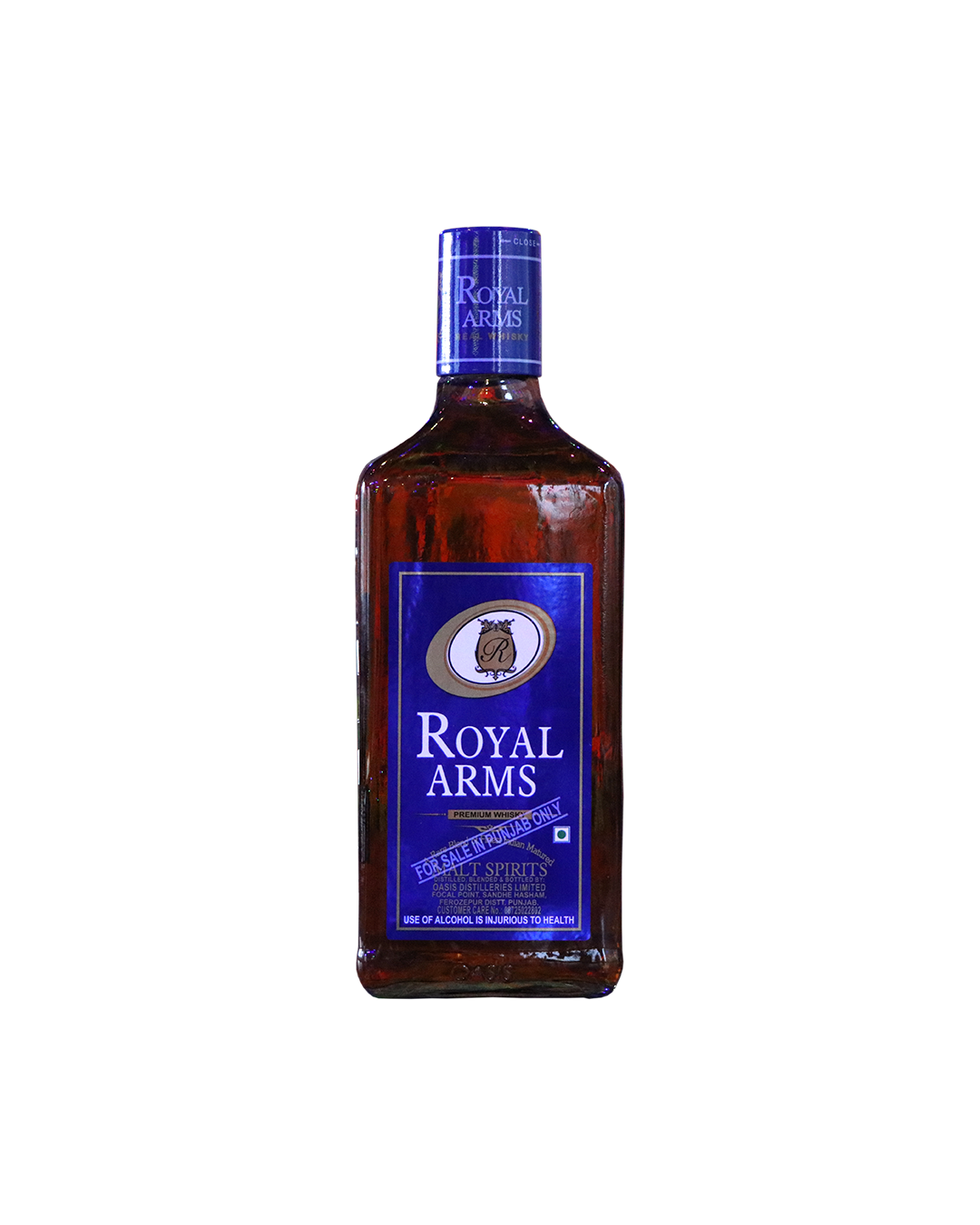 A Rare Blend of Pure Grain & Matured Malt Whiskey!
Living up to its high name, the Royal Arms Blue Pure Grain Whiskey is a fine blend with a royal character. A lovely blend, crafted with perfection for quality-conscious drink lovers, it's finely balanced with a touch of royalty, sumptuousness, and passion.